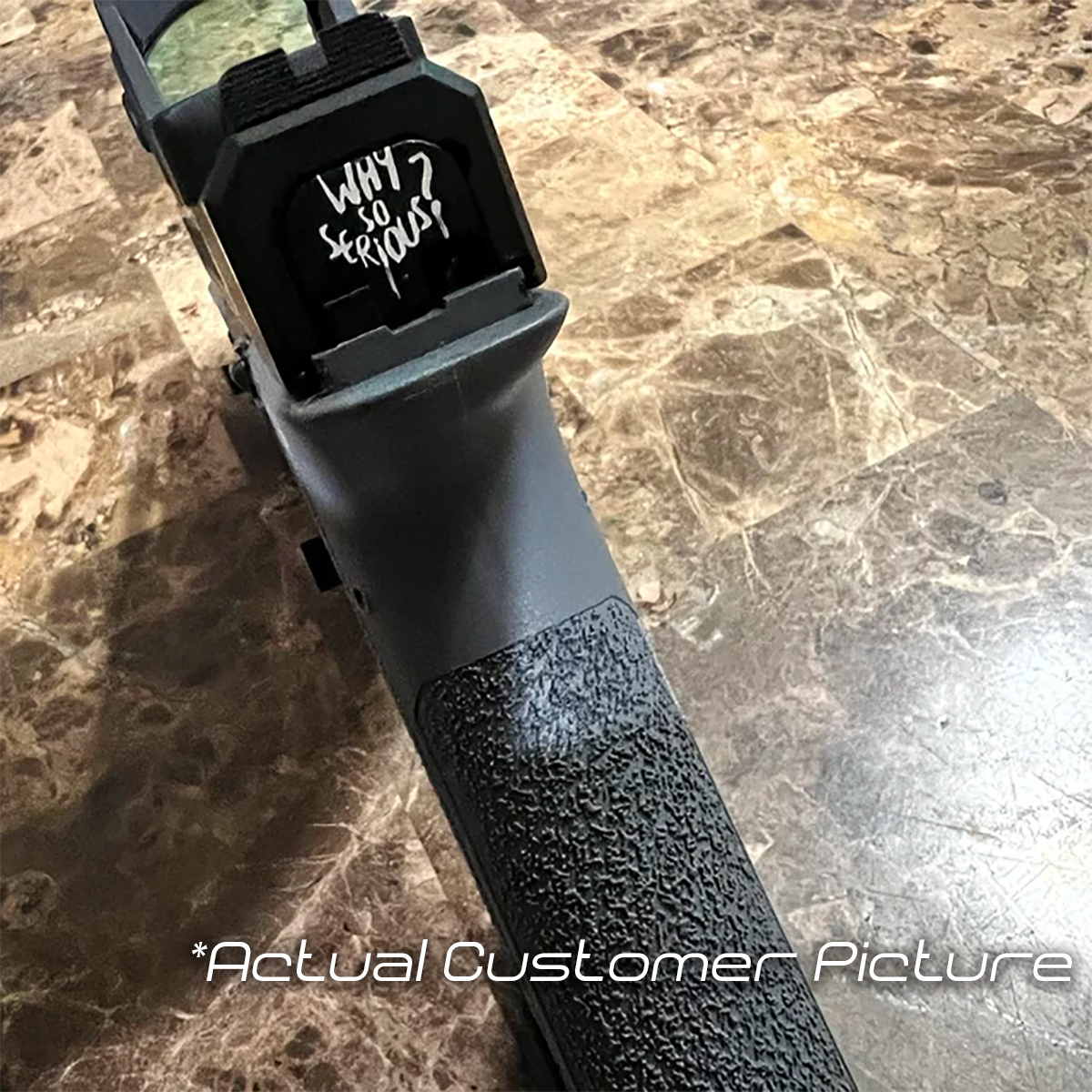 Custom Glock Slide Backplates
Design your own Custom Laser or CNC Engraved Glock Slide Backplates or simply browse our in-house designs. All Backplates are made to order and can be customized on demand.
SHOP
30 days no questions asked money back
If for whatever reason you don't absolutely love our Glock Back Plates, return them for a full refund.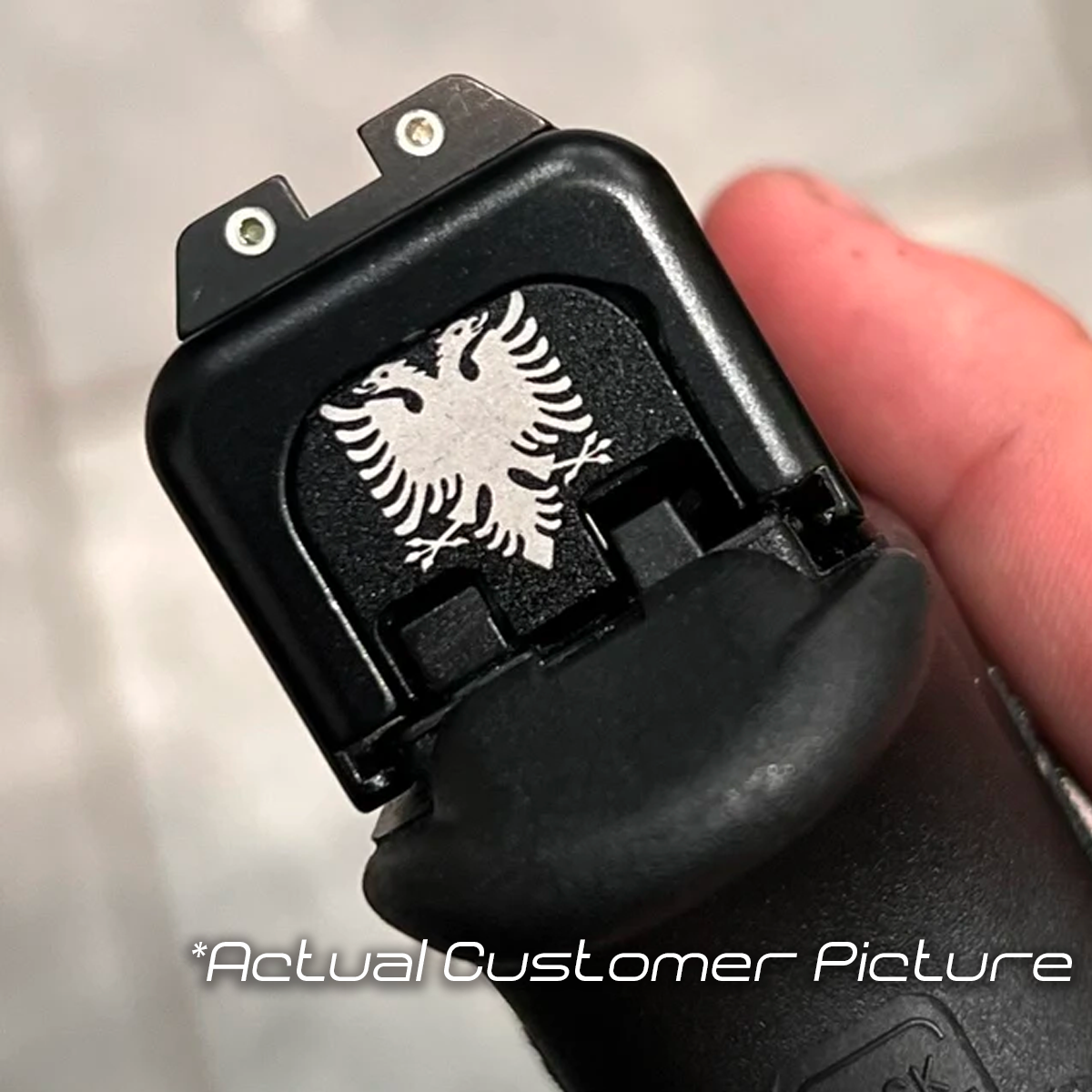 Full Size Metal Glock Backplate
Custom Metal Full Size Glock Back Plate made to order right here in El Paso, Texas. These Glock backplates will be Aluminum but soon we'll start carrying other materials including more exotic ones!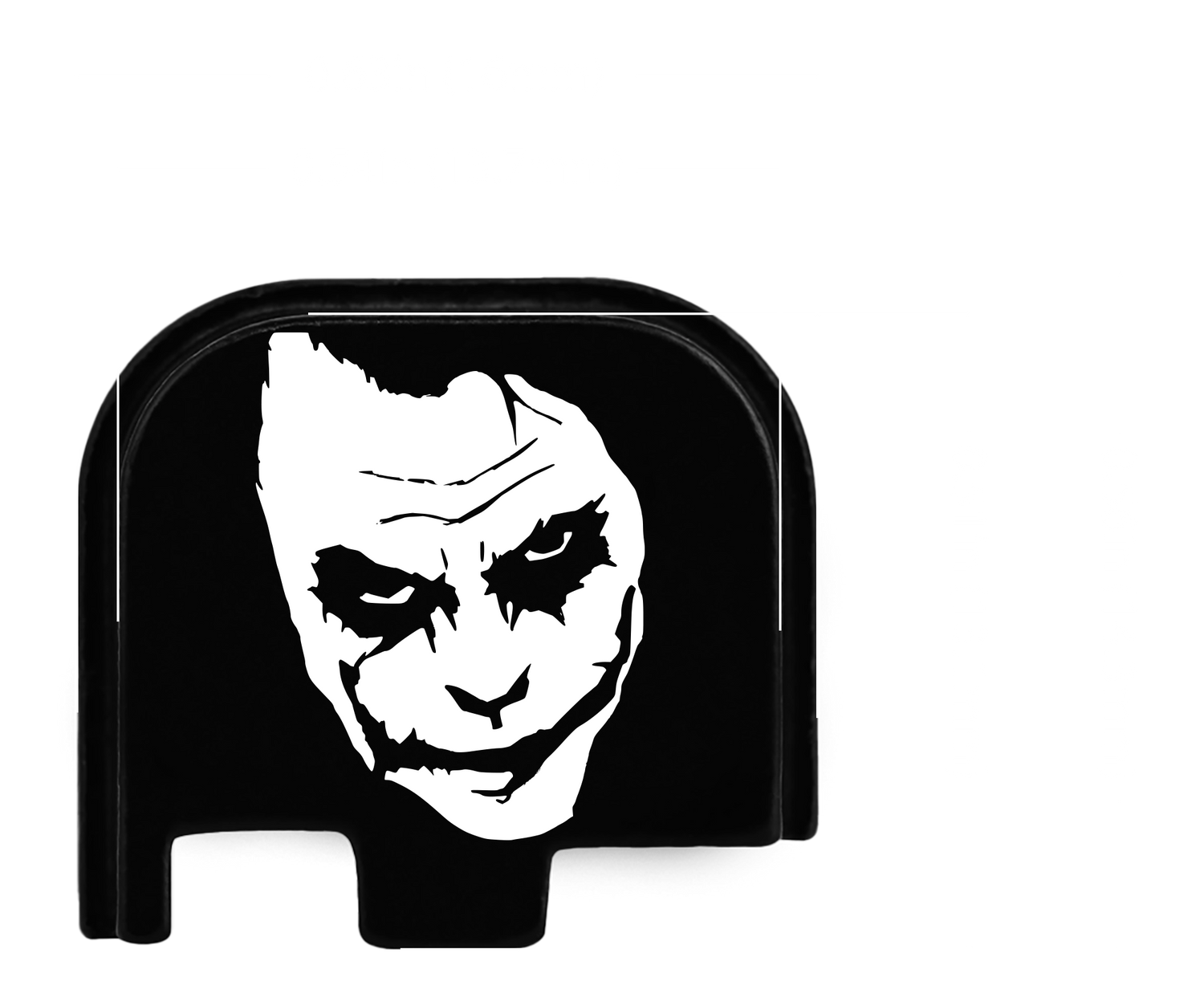 Glock Backplate Mockup
Before we start manufacturing your awesome new metal Glock backplate, we'll send you a mockup what it will look like so you can proof the design.
SHOP
What are our customers saying?
Sep 20, 2022 - ⭐️⭐️⭐️⭐️⭐️

Amazing customer service helped me with all the ideas i had in a timely manner shipping was outstanding A+++ will def be returning for more customs, thanks

View on Etsy

Nov 7, 2022 - ⭐️⭐️⭐️⭐️⭐️

Absolutely awesome seller, 10/10 quality, he did exactly what I wanted and it looks perfect. Arrived early and seller was incredibly professional, definitely will be purchasing again.

View On Etsy

Sep 26, 2022 - ⭐️⭐️⭐️⭐️⭐️

It came out better than I expected, it's a perfect fit and the engraving looks perfect.

View On Etsy
COLLAPSIBLE CONTENT
WHAT GLOCK MODELS DO YOU MAKE SLIDE BACK PLATES FOR?

*Standard Size - Fits most Glock Models (17, 17L, 19, 19X, 20, 21, 22, 23, 24, 25, 26, 27, 28, 29, 30, 30sf, 31, 32, 33, 34, 35, 36, 37, 38, 39, 40, 41, 45) AND Fits ALL Generations (1, 2, 3, 4, 5)

*Compact Size - Fits Glock Models (42, 43, 43X or 48)
CAN YOU ENGRAVE CUSTOM LOGOS?

Yes! We can make most logos and designs come to light on your metal Glock Backplate. Contact us for design consultation!
WILL THE GLOCK SLIDE BACK PLATES FIT GEN 5 GLOCKS AND THE 19X?

YES! Our Backplates are CNC Machined in house and have been designed to fit every generation and model of Glock. 
WHAT IS THE DIFFERENCE BETWEEN CNC MILLED ENGRAVINGS AND LASER ENGRAVINGS?

CNC Machine Engraving has a different look and feel and takes a bit more time to setup and manufacture causing it to generally be more expensive. CNC Engraving usually utilize a ball nose or v-bit to engrave making the engraving V shaped and/or rounded.

Laser engraving is quicker to manufacture but we can archive much higher resolution on the engraving. Our laser can engrave your Custom Metal Glock slide backplate with an image or high resolution vector logo with sharp corners.
HOW LONG DOES IT TAKE FOR MY ORDER TO BE DELIVERED?

We strive to manufacture and ship your custom Laser or CNC Glock backplates as soon as possible! our track record is currently 2-3 business days for laser engraved backplates. 5-7 days for CNC engraved and multi-colored ones. Please note that these will change depending on volume of orders on a first come first served bases. Please remember, our custom aluminum (soon more metals) Glock backplates are made to order.
Can I return my Glock Backplate?

If you are not happy with our work, please contact us. We have a 100% no-questions-asked refund policy. We will likely ask for a picture of the quality issue so that we can diagnose what went wrong and make sure it never happens again, but we will go out of our way to make your experience with us as easy and satisfying as possible.